The invisible bookshelf
Give your apartment a new mysterious accent. The invisible bookshelf is also a great gift idea for any avid reader.
The folder firewood shelf
The space-saving O-shelf is intended for offices, practices, work rooms and also for private areas. Depending on the space, the O-shelf can be hung in different ways: one above the other in the form of a column, next to each other or offset.
Another variation of the O shelf is to use it as a firewood shelf. The idea of using the shelf for logs fascinated us and our customers. The K shelf spreads a cozy atmosphere and is also a great eye-catcher for every living room.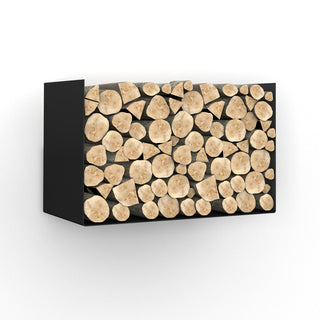 The C table
No one will give up this side table again. It is an indispensable piece of furniture that can be placed wherever it is needed.
I like this little table very much, once unpacked and immediately enthusiastic. It can be pushed under the couch with the base, so that almost only the shelf can be seen. The table is matte black and there are no fingerprints visible.
06.12.2022 from Nordmann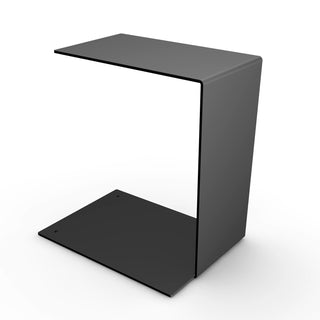 Prompt delivery, well packaged, object corresponds to the description. Very solidly designed, high-quality attachments (screws/types). Gladly again.
04/02/2022 by Klaus D.
Very good and solid design because robust. Super practical because it doesn't have to be attached. As restaurateurs, we need two hands to present the warm dishes on plates. Therefore always the question: what to do with the hot and damp pot lid??? Simply great invention because TOPFI fulfills its purpose.
11/11/2022 by Dorota and Marek Kowalczyk
I bought the holder based on a friend's recommendation and I'm really excited 🙂 super practical and finally a useful idea and help with cooking.
October 30, 2022 by Sabrina Ziska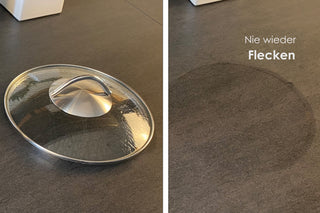 For years we have faced the same problem every day: "Where do I put the lid of the pot while cooking?". Every time again the annoying...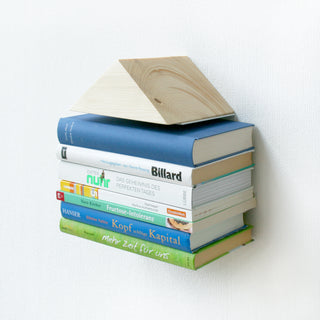 Do it yourself is back in fashion today. And so you may have already planned to test your DIY skills and simply build a bookshelf yourself. But since heavy shelves...