Topfi – the pot lid holder
For what?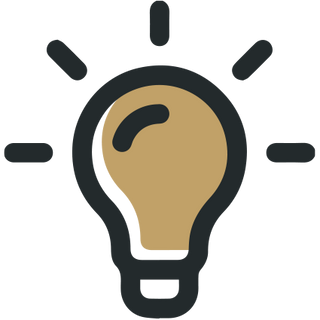 Just perfect
Impresses with its intelligent function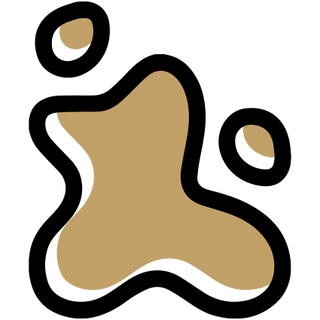 No more stains
No soiling of the work surface
One for all...
Applicable to most pots and pans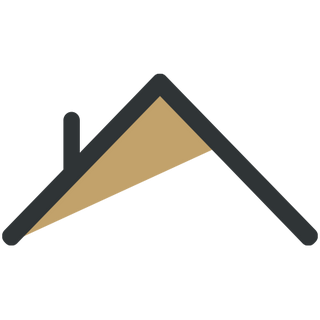 The home3000 principle
The key to understated elegance
2. One for all
Topfi is compact in size and attaches to most pots and pans.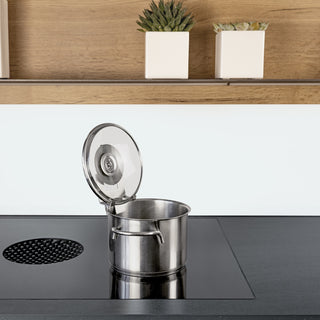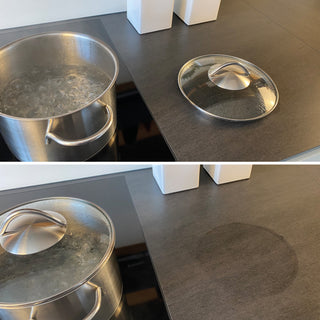 3. No more stains
The work surface stays clean
Another plus is that you can put the lid down at an angle, leaving a small gap open and the steam can escape carefully.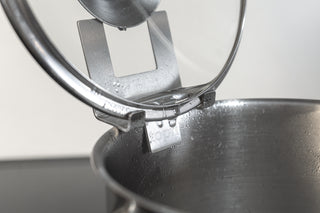 4. Not a drop is wasted
The water drips back into the pot. The annoying wiping away of water is finally over.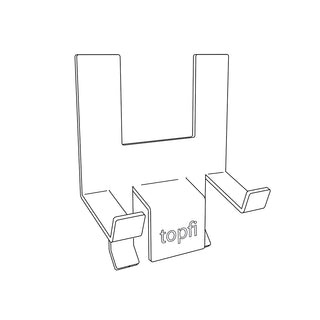 5. The home3000 principle
Minimalism - The key to understated elegance and the art of simplicity. The pot lid holder made of stainless steel impresses with its simple elegance, just like home3000. The minimalist and compact design means the holder fits most pots and pans. It has been reduced to the essentials without sacrificing stability and quality.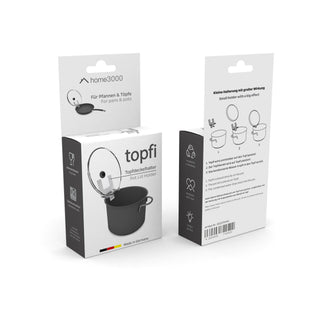 6. no plastic is fantastic
The environment is very important to us, so we attach great importance to the recyclability of our packaging and packaging materials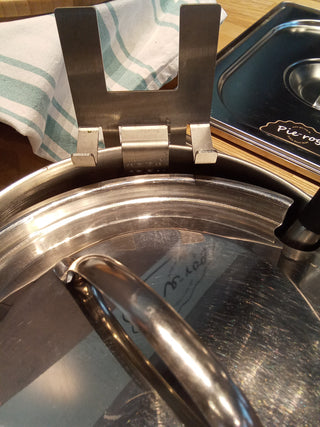 Very good and solid design because robust. Super practical because it doesn't have to be attached. As restaurateurs, we need two hands to present the warm dishes on plates. Therefore always the question: what to do with the hot and damp pot lid??? Simply great invention because TOPFI fulfills its purpose.
Dorota and Marek Kowalczyk
I bought the holder based on a friend's recommendation and I'm really excited 🙂 super practical and finally a useful idea and help with cooking.
Sabrina Ziska
I am a passionate hobby cook and have often had problems with condensation water flowing from my lid onto my hotplate, which always caused annoying stains on the ceramic plate for me afterwards, which were difficult to remove. The product feels very high quality and stable, which is why I'm not worried about longevity. Would buy it again at any time.
Burli
More about home3000
As a competent and customer-oriented team, we convince on the Internet with exclusive products and full commitment.
Topfi im TV!
EinErklärvideo zu Topfi können Sie auf Youtube bei"Einfach Genial" sehen.